Why Partnerships are Important to Six Degrees
Ensuring we always deliver the best possible secure, integrated cloud services.
When you work with Six Degrees, you're not just accessing some of the best people in the industry – you're also accessing the best technology, too. Every technology vendor we partner with has been proven to enable organisations to overcome specific challenges while also integrating cleanly as components of our holistic, outcome-based solutions. 
Learn more about the technology vendors we partner with across our extensive service and solution portfolio. 
Microsoft Azure Expert MSP
Microsoft's highest level of partner status.
At Six Degrees we work towards a single goal: enabling you to achieve competitive advantage by harnessing the enormous potential of Microsoft Azure. And what's more, we go beyond other service providers by delivering a broad scope of Azure-aligned solutions, delivered through highly flexible commercial models and protected by our industry-leading cyber security capabilities.  
Being a Microsoft Azure Expert MSP means more to us than just a partner status. We believe in the transformational power of Azure, and we have aligned every aspect of our business to creating secure, flexible cloud solutions that set you free to achieve and exceed your boldest aspirations, whatever those may be. 
Your Cloud Transformation Catalyst
Enable your organisation to thrive.
Microsoft demand excellence of Six Degrees as an Azure Expert MSP, and we elevate our offerings further by matching mature cloud capabilities with end-to-end cyber security services that keep your organisation safe, 24×7.  
Our strategic cloud experts will realise efficiencies for you throughout your entire cloud adoption and operations lifecycle, whilst our customer management portal gives the visibility and control you need to ensure agility, performance and security as your cloud evolves.  
So work with Six Degrees, and let us be the cloud transformation catalyst that allows your organisation to thrive. 
Our Microsoft Credentials
We go way beyond just Azure Expert MSP. 

We are committed to holding deep technical expertise, backed by a demonstrable track record and a strategic relationship with Microsoft. Combined, they allow us to enable organisations to achieve more through secure, integrated cloud services. 

Our Microsoft specialisations and designations bring several benefits to customers:
We partner with some of the best technology vendors in the world, enabling you to leverage their capabilities better through our expertise and partner privileges. 
VMware
VMware is a leading provider of multi-cloud services for all apps, enabling digital innovation with enterprise control.
Citrix
Citrix workspace software delivers the business technology that creates a simple, secure and better way to work from anywhere and on any device.
Ark Data Centres
Ark Data Centres offer highly secure and efficient data centres in the UK, lowering operational costs and delivering multiple cloud connectivity.
Veeam
Veeam ensures data resiliency for your business through secure data backup, fast and reliable recovery, and data protection solutions.
Zerto
Zerto provides disaster recovery and cloud mobility within a single, simple, scalable solution.
Our Cyber Security Partners
Recorded Future
Recorded Future is the world's largest intelligence company with complete coverage across adversaries, infrastructure, and targets.
ServiceNow
ServiceNow allows employees to work the way they want to, not how software dictates they have to. And customers can get what they need, when they need it.
Cisco Duo
Cisco Duo is a user-centric zero-trust security platform with two-factor authentication to protect access to sensitive data.
Cloudflare
Cloudflare provides performance and security to website owners via its intelligent global network.
Our Connectivity Partners
Fortinet
Fortinet makes possible a digital world that we can always trust through its mission to protect people, devices, and data everywhere.
Juniper
Juniper's AI solutions for Wi-Fi 6E help support improved operator and user experiences with secure client-to-cloud automation, insights, and AI-driven actions.
Palo Alto Networks
Palo Alto Networks, the global cybersecurity leader, is shaping the cloud-centric future with technology that is transforming the way people and organisations operate.
RUCKUS Networks
RUCKUS Networks is a leading provider of purpose-driven enterprise networks.
Mimecast
Since 2003, Mimecast has stopped bad things from happening to good organisations by enabling them to work protected.
8x8
8x8 helps businesses of all sizes empower employees and delight customers with a unified platform for contact center, business phone, video, and chat.
Change Adopt
Change Adopt exist to support both organisations and their people to achieve more and get the best from the investments made in Microsoft technologies.
Numonix
Numonix offers the single most versatile unified communications and Skype recording solution for businesses and service providers.
Proximity Data Centres
Proximity Data Centres' network of regional edge data centres can bring services closer to customers across the UK.
Interxion
Interxion is the interconnection hub for the world's leading businesses.
Jamf
Jamf's purpose is to simplify work by helping organisations manage and secure an Apple experience that end users love and organizations trust.
Apple DEP
The Device Enrollment Program (DEP) helps businesses easily deploy and configure Apple devices.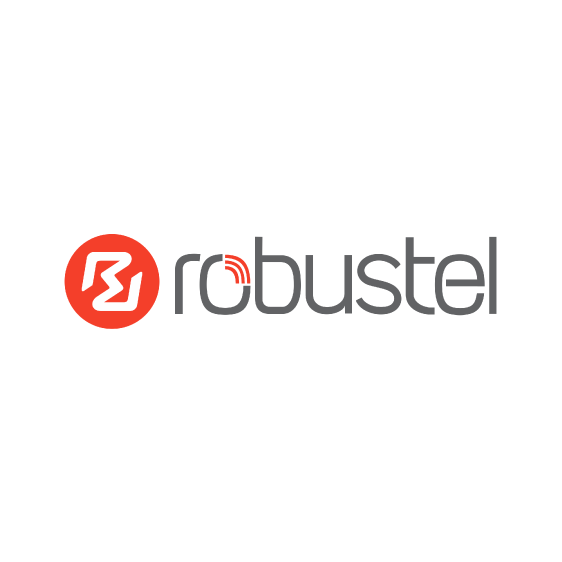 Robustel
Robustel is one of the world's leading manufacturers of industrial-quality solutions for the IoT and M2M market.
"We are proud to partner with many of the world's leading vendors, enabling you to leverage our continual investment in difference-making technology."
Simon Crawley-Trice
CEO